Social media is emerging as the new hunting ground for scammers to find victims, according to new data out today.
The consumer watchdog's annual scam report also identifies a whopping 47 per cent increase in all reports it receives about scams.
It identifies a "sharp increase" in scams taking place through social media sites such as Facebook.
"It can be really hard to tell who's genuine and who's fake these days," Australian Competition and Consumer Commission (ACCC) deputy chairwoman Delia Rickard said.
The joint report from the ACCC and the Australian Cybercrime Online Reporting Network shows 200,000 reports of scams last year, with losses totalling almost $300 million.
Ms Rickard said the two most common social media scams reported were dating, romance and fake trader scams.
About 30 per cent of dating and romance scam victims — 1,352 people — reported they were contacted via social media sites, in particular Facebook.
"Dating and romance scammers trick their victims into falling in love with them and then use their victim's trust to deceitfully take their money," Ms Rickard said.
Dating and romance scams cost Australians $42 million in 2016, behind investment scams, which tallied the most losses to scammers at $59 million.
Fake trader scams are increasing, where victims see advertisements for online stores on social media selling discounted products made by well-known brands.
The ACCC says many of these online stores are fake and victims buy goods that do not exist.
Sextortion, an emerging scam, also uses social media to gain access to victims.
It is a form of blackmail, with compromising images of the victim used to extort money.
"We saw a large number of people who had shared intimate videos or photos with someone they'd met online, then being blackmailed and asked for large amounts of money, otherwise these people would release these very embarrassing images to all of that person's friends and family," Ms Rickard said.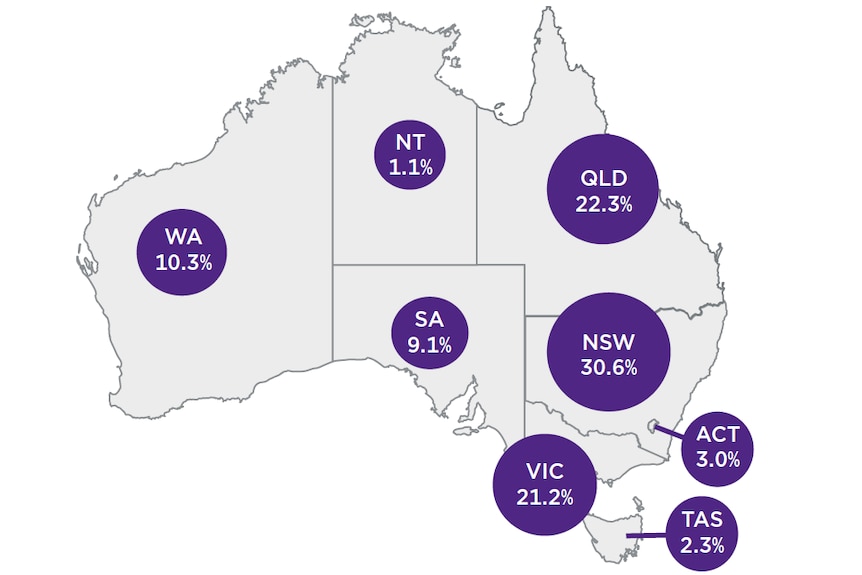 'I was vulnerable', targeted woman says
Australians over the age of 55 made up 45 per cent of all scam reports.
A woman in her 50s, known by the pseudonym Jillian, was contacted by a scammer via Facebook Messenger last year.
"I'd come out of a long-term relationship, and I was vulnerable," she told the ABC.
"I'd been swimming and I came out of the pool and there was a message on Messenger, and I was very curious.
"I hit on it and it was this chappy and he said he was a colonel in the American Army and he was widowed.
"Initially it sounded quite genuine."
She said she felt "buoyed" when she kept messaging with him over the course of a week.
"I kept receiving messages, but when I asked him a question — I didn't suss it straight away — but I then realised he was never actually answering my questions," Jillian said.
She ultimately avoided being scammed after a friend who worked in IT raised alarm bells when she told him about the messages.
"I handed over my phone rather reluctantly, and he said it had all been copied and pasted, and I felt a little indignant.
She ultimately deleted the messages and reported the name of the scammer to the ACCC-run site Scamwatch.
Facebook a scamming hotspot
Ms Rickard said the majority of reports to Scamwatch about scams via social media were taking place on Facebook.
"The ACCC is working with Facebook, as well as the major banks, MoneyGram, Paypal, Western Union and Apple to better tackle scams and reduce the harm experienced by consumers," Ms Rickard said.
A spokesperson for Facebook said that security was built into every Facebook product and design.
"Our security systems run in the background millions of times per second to help catch threats and remove them before they ever reach users," the spokesperson said in a statement.
"Staying ahead of those who try to misuse our service is a constant effort, and we work constantly to detect and block harmful activity, including removing accounts."
The spokesperson said the social media giant had obtained nearly $2 billion in legal judgments against spammers, and provided a high-level briefing for the ACCC about its work on scam detection and disruption.
Almost 25,000 people complained about phishing emails last year — the most of any category — but only 194 people reported losing money.
Last year also saw an increase in requests for payment via iTunes or gift cards and the rise of threat-based scams where perpetrators impersonate government agencies to scare victims into parting with their money.
People can report scams and get information at www.scamwatch.gov.au.


Click Here For The Original Source.