Christina Ott met her would-be suitor on an online dating site. Though the two never met, a relationship grew between emails, texts and phone calls. (Mike Sadowski, KSL-TV)
Estimated read time: 5-6 minutes
LAYTON — To say online dating has gone mainstream may be an understatement as nearly one-in-three Americans have gone online to find a partner, according to a recent Pew Research Center study.
It is a trend that romance scammers are all too eager to exploit.
Suffering heartbreak, compromising your identity, or losing money because of a scammer are already tough consequences, but it can get far worse. A Utah woman thought she found love through a dating site but what she did for love could land her in jail.
A budding online relationship
Christina Ott thought she found the man of her dreams on a dating website. Just divorced, she liked what she was hearing from her would-be suitor.
"You start opening up yourself to somebody and allowing somebody else's life into yours. You do start to feel that love for that." Ott said about how her online relationship developed through constant emails, texts, and phone calls. "I was in love, absolutely. Which you know, I never believed that could happen, right?"
Before long, they started talking about their future. He told Ott he wanted to start a business.
"'It's my retirement. I live in Utah. Let's open a restaurant in downtown Salt Lake,'" she says he told her. "I'm like, that's great. I don't have any problem working hard. I've run a restaurant before. And so, I thought this might just be the opportunity that I've been looking for to work on my retirement."
A partnership turns financial
From here, the relationship became much more financial.
Ott said her boyfriend had investors lined up, so she opened bank accounts and began taking deposits. And she says at his direction, wired money to pay for a building and restaurant equipment.
She showed us the huge number of checks and wires that passed through her accounts; $3,000 or $4,000 here – $14,000 there – even a wire transfer for as much as $50,000.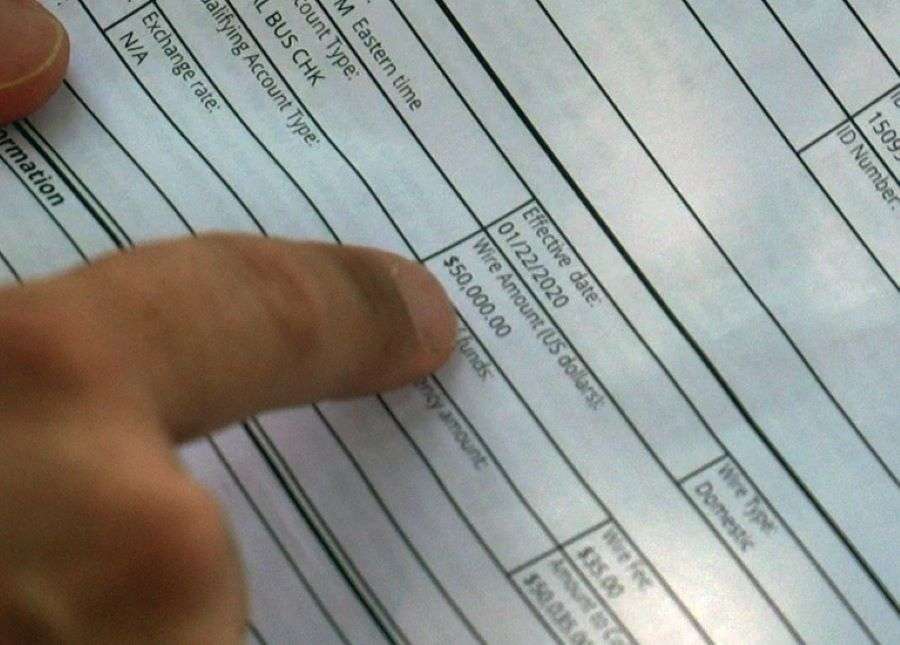 "How much money would you say went through your bank account?" we asked her.
"Probably, just off the top of my head, maybe a million," she answered.
"You had a million dollars go through your bank account?"
"I think, yeah."
Red flags become apparent
Ott said the partnership, both financial and romantic, collapsed quickly when she expressed frustration.
"I said, 'Look, I've waited long enough for you to be in town. I get COVID and all that, but you need to be here. I'm not sending anything else out until you're here with me,'" she recounted telling her would-be suitor.
Here, he fell silent. It's also where Ott said she realized she had been duped.
"That's when I started having these red flags going," she remembered. "Oh, my gosh, maybe he's a scammer."
She filed a report with the Layton City Police Department.
Jailed for love
Nothing happened until five months later, when she went to visit a nephew on a military base for Christmas and had to undergo a background check.
"It took about an hour. We sat there. They kept saying that their machine was really slow," Ott said. "Next thing I know there's three police cars out front and they come in. In front of my kids my grandchild, they handcuff me and read me my rights."
The officers arrested her on a warrant out of Powell County, Kentucky. She spent three nights in jail before she was able to bail out.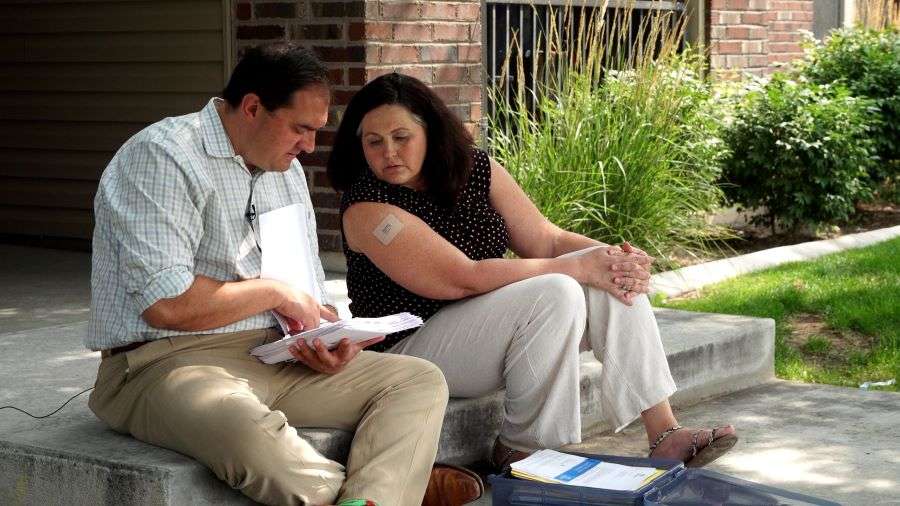 The KSL Investigators reached out to the Commonwealth of Kentucky prosecutors handling her case. They hadn't returned our calls, but in court records we can see the charges are serious.
Ott faces a Class C felony charge of "Theft by Unlawful Taking." Prosecutors in Kentucky accuse her of taking $46,250 from a bank there. If convicted, she faces five to ten years in prison and a $92,500 fine (twice the amount she's accused of taking), according to Kentucky sentencing statutes.
Romance scams explode
And even if Ott did not know what she was doing, the charge could stick, FBI supervisory special agent Drew Scown told the KSL Investigators.
"If there's enough warning signs there, that a reasonable person should have figured out – 'Hey, something's not right here' – then absolutely, that person could be on the hook for laundering that money," Scown explained.
Scown could not go into specifics of Ott's case but told us she is far from alone in getting duped by a lying lover.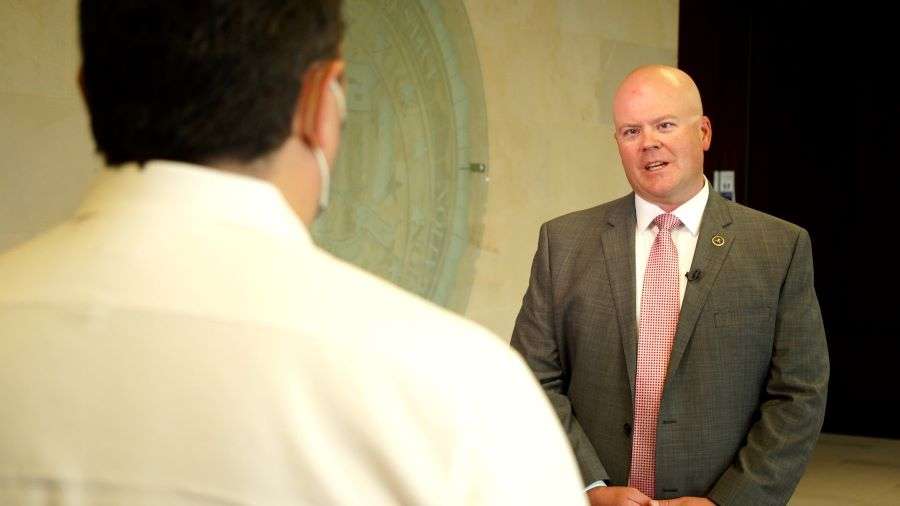 "This happens to Americans on a daily basis on a massive scale," he said.
In fact, the FBI's latest Internet Crime Report shows 23,751 Americans lost $600,249,821 to romance scammers and con artists in 2020. That includes 296 Utahns who lost $6,036,574 in total.
"When someone's engaging in a romantic relationship – if it's not somebody that you have met in person, that should be a big red flag."
Money mule schemes
Scown explained many romance scammers trick their victims into not-necessarily sending their own money but rather acting like a money mule, recruited to launder money – oftentimes unwittingly.
"They're basically used by these criminal organizations to move funds from one place to another to both hide who the criminal organization, and also to make it harder for law enforcement to trace those illegal funds," he said.
Unlike many of those criminal organizations, money mules are not offshore, beyond the reach of law enforcement and they're not protected by anti-fraud laws. They can be imprisoned and ruined financially.
"I'm waiting for the other shoe to drop," said Ott. "I want to be able to live my life."
As for Christina, she insisted she thought she was opening a restaurant with a man whom she loved. She is embarrassed. And she is scared.
"I don't want it to happen to anybody. It's totally destroying my life and my future."
Update
While the prosecutors in Kentucky still have not responded to our inquiries, Ott told us they have come back to her with a plea deal.
She said it drops the felony charge and spares her jail time if she pays $5,000.
She said she's considering taking it when she appears in court in November.
×
More stories you may be interested in


Click Here For Your Original Story