A mother-of-two has issued a warning to parents across the country to look out for suspicious texts or WhatsApp messages as the ACCC clamps down on the 'hi mum' scam.
In this scam, parents receive a message from an unknown number posing as a family member that is in need of money.
Brisbane mother Jen Irishu was caught out when she received a text message from a scammer pretending to be her son.
READ MORE: Tracy Grimshaw to step down from A Current Affair
"It started with 'hi mum it's me, this is my number, you can save this one and delete the other one'," Irishu said.
Irishu immediately asked, who she thought was her son, what had happened to his old phone.
The scammer built rapport with her by explaining that he had broken his old phone and had lost all of his files.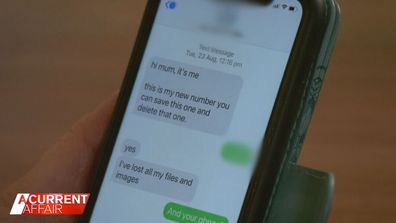 READ MORE: 'I'm going to take a moment': Tracy Grimshaw shares very special moment after visiting Queen's lying in state
"I questioned it, but there were right answers coming back all the time," Irishu said.
It wasn't long before the conversation quickly turned to money.
"He said, 'I have two bills that need to be paid, if I don't pay them today I'll be fined $500'," Irishu said.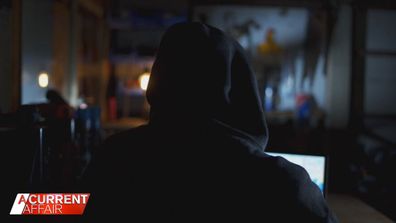 READ MORE: 'If they turn up, run': Disgruntled customers call out pricey plumbing fees
Having discussed the decision with her husband, Chris Nearhos, Irishu transferred $3250 to the bank details provided by the scammer.
She then emailed her son the receipt for the transaction, prompting him to call her.
"He just said, 'what are you doing'? I said, 'oh I'm paying you the money you asked for'. And he said, 'I didn't ask for any money'. I thought, 'oh, you stupid woman'," Irishu said.
Nearhos immediately contacted their bank, ANZ, and the Commonwealth Bank, where the funds had been sent, in an attempt to recover their money.
But they were unsuccessful.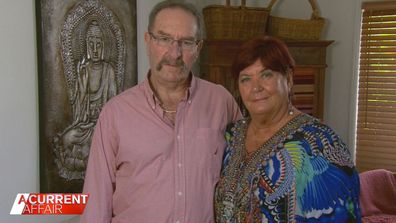 READ MORE: Aussie tenants claim they're being evicted over rental complaints
"My issue was, how does a guy walk into a bank with proof of identity, open an account, right in Australia to Commonwealth Bank and suddenly there's thousands of dollars going into his bank in large amounts every day?" Nearhos asked.
"Is their fraud team fast asleep or something?"
ACCC Deputy Chair Delia Rickard said that the scam is estimated to have pulled in tens of millions of dollars from victims.
"The ACCC has had about $3.8 million reported to us so far this year, as lost to this scam, but only about 13 per cent of victims report to the ACCC," Rickard said.
Rickard said that scams of this nature are evolving in ways never seen before.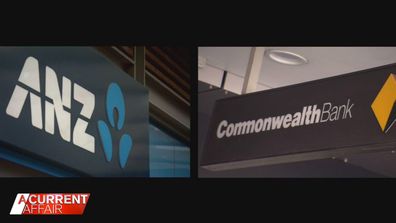 "I think this scam is more personal than a lot that we see," Rickard said.
"We're not used to scammers en mass pretending to be your children, your relatives, your friends. Especially when they have the name of the person, which they may get from social media, which is a reminder to everyone to keep your privacy settings strong."
To protect yourself, Rickard said recipients of suspicious messages should never transfer money to someone they haven't yet spoken to.
"If you get a message from someone, particularly on WhatsApp from someone who claims to be your child, friend, (or) relative, the first thing to do is go and call the older number," Rickard said.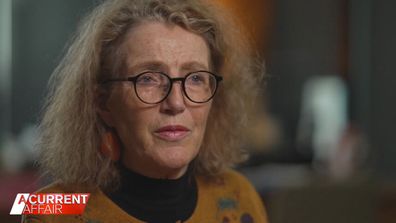 Rickard said that an increase in communication platforms means that you can never be too careful about who you're talking to.
"In this day and age where we're all communicating remotely, you can never be 100 per cent confident about who you're dealing with, so you always need to do those checks unfortunately," Rickard said.
Irishu is now on a mission to make sure that other mothers don't fall for the same scam.
"I wanted to be a voice for those who are too afraid to share theirs and to be a voice to say to these people, 'you're not going to get away with it'," Irishu said.
If you've given away any personal information, you can contact ID Care for help, here.
Statement by a CBA Spokesperson:
We offer our customers the benefit from our 100 per cent security guarantee from unauthorised transactions on personal and business accounts where customers take the necessary steps to stay safe online. Where there is fraudulent activity, our process is to fully reimburse our customers as quickly as possible to minimise inconvenience.
Customers need to remain vigilant, protect their banking details and be smart about who they send money to.
Once we have been made aware of suspicious activity on an account we work closely with other banks to take action and we do our best to recover any funds.
If you think you have been scammed or if you notice a transaction you didn't make, contact your bank immediately. The best chance of recovering funds is when action is taken as soon as possible.
We are always very concerned when we are made of aware of frauds and scams affecting customers and the wider community. Despite the commitment and best efforts of regulators, law enforcement agencies and the banking industry, such frauds and scams sadly still occur.
The security of our customers' banking remains a top priority for the Commonwealth Bank. We invest in state-of-the-art fraud prevention and detection technology and have a dedicated team who actively monitor unusual or suspicious activity. Another way we try to keep ahead of the curve is working closely with other banks to share information and understand potential threats.
We review frauds and scams on a case-by-case basis however it is widely recognised that scams are becoming increasingly sophisticated which has prompted increased investment across the sector in resources, systems, data and intelligence to combat scams and alert the Australian public to the risks the community faces.
For peace of mind customers have the option of making transfers via PayID which uses the recipient's details as provided by them (avoiding any potential manual errors).
They may also choose to consult a trusted friend or family member as a sounding board before making a high cost transaction.
In instances where we believe a customer may be a victim of a fraud or scam, we may take action to keep customers safe which may include blocking a transaction or withdrawal.
If a customer notices an unusual transaction on their account, they should contact us immediately to report it.
To help prevent the impact of potential scams in future, we are considering a number of initiatives to help prevent scams and further protect our customers when making payments.
For more information on protecting yourself from fraud and scams, visit www.commbank.com.au/scams
Statement by a ANZ Spokesperson:
We are aware of this matter and our teams have been working to assist the customer involved.

Unfortunately, the ACCC has identified a number of instances of this scam. With scammers constantly developing new ways to defraud customers, we encourage customers to learn about how they can protect themselves and report scams and fraud at anz.com. (www.anz.com.au/security/report-fraud/)

ANZ customers who believe they may have been a victim of a scam should contact us immediately. Our Digital Detection Team operate 24 hours a day, seven days a week, to protect our customers from fraud and scams. Our Scam Assist Team is also available to support customers Monday to Friday.
In Pictures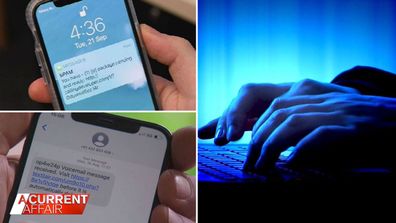 Aussies issue warnings after falling victim to these scams
View Gallery


Click Here For The Original Source.