Special Session started with a 94-year-old Miami Holocaust survivor recalling the sight of his mother and two sisters being mowed down by Nazi soldiers' guns and their bodies falling into a mass grave.
Given that horror, and the fresh reports of Jewish people randomly murdered while going about their day in Israel, subsequent testimony on current events in Florida were made even more disturbing.
It would seem this ancient hatred has a home in the present-day Sunshine State. And it's on track to outlive the last person who can give first-person testimony about what happened in 1940s Europe.
Republican Rep. Michelle Salzman said she didn't shed a tear when her mother died. But discussing how the killings in Israel have been affecting her husband had her choking back emotion in a committee hearing as a plan to beef up security around Jewish facilities with a $45 million state appropriation advanced.
"It's been so hard on my husband, and I'm not used to my husband having a hard time with anything," she said, her voice trembling slightly.
She's Baptist, her husband is Jewish, and she goes with him to Temple Beth-El, the oldest dedicated Jewish house of worship in Florida. The Reform temple was vandalized four times in July.
And that's not the only way Jewish people are being made to feel uncomfortable and downright threatened.
Earlier this year, the Anti-Defamation League Florida found that the number of antisemitic attacks in 2022 was more than double what was reported in 2020 — going from 127 incidents (97 of them harassment and the rest vandalism) to 269 incidents in 2022. Last year, there were 214 harassment incidents, followed by 54 reports of vandalism and one assault.
The number of recorded antisemitic incidents in Florida increased by 42% between 2021 and 2022, outstripping the overall 36% growth the ADL found nationally. The ADL's Center on Extremism last September published a report tying this surge in antisemitic incidents to the election denialism that's taken root in Florida particularly. The state accounted for 11.5% of the Jan. 6 insurrection arrestees even though it accounts for about 6% of the country's population and is not conveniently located to Washington.
Notwithstanding the disagreements between state lawmakers over who the rightful President is, they were united this week in supporting Israel, paying more to protect organizations and schools at high risk for hateful attacks and shooting down any suggestion that Israel should stop bombing Gaza in its campaign against Hamas.
Forget the 2022 tweet that DeSantis' then-Press Secretary Christina Pushaw deleted suggesting neo-Nazi demonstrators were Democratic activists trying to make DeSantis look bad. It's a distant, impolitic memory, at least among electeds and their staff.
Still, antisemitism is what Oren Stier, director of Florida International University's Holocaust and Genocide Studies Program, calls the longest hatred (credit to the late Robert Wistrich, a Hebrew University scholar who authored a book similarly entitled).
Stier, also an FIU professor of religion, says antisemitism started with how the Jewish people founded the oldest monotheistic religion — thus setting themselves apart in a pagan world. Also, he says some of the Gospel texts seem to pin the blame for Jesus' death on the Jews — in spite of the decidedly Roman method by which he was executed.
Antisemitism comes in waves, and the current outbreak doesn't surprise Stier.
"It's opportunistic," he said. "The attacks unfortunately have awakened in some people their deep-seated hatred of Jews, and so they want to celebrate that."
___
Coming up, the usual assortment of news, intel, and observations from the week that was in Florida's capital city by Peter Schorsch, Drew Wilson, Anne Geggis, Christine Jordan Sexton and the staff of Florida Politics.
But first, the "Takeaway 5" — the Top 5 stories from the week that was:
— Take 5 —
Especially Special with some incoming fire — The three-day Special Session did get panned as an exercise in advancing DeSantis' presidential ambitions, but they did get it done in three days. Heading to DeSantis' desk are sanctions against Iran, bolstered security for organizations at high risk for violence, expanded school choice for kids with disabilities and more money for a home hardening incentive program. The fast action did not preclude drama entirely, however. Nearly all the House Republicans turned their back on Democratic Rep. Angie Nixon when she proposed a resolution that asked for a cease-fire in the Israel-Hamas conflict. Nixon's own Democratic colleagues condemned it as well.
Green light? A proposed initiative to allow recreational marijuana may soon be heading to voters. The Florida Supreme Court is the last significant hurdle left for organizers, and this week, justices sounded skeptical about Attorney General Ashley Moody's opposition to the measure. The Supreme Court is responsible for deciding whether proposed constitutional amendments stick to a single subject and whether the ballot summary is misleading. Lawyers for both Moody and the Florida Chamber of Commerce argued that the court should block the measure, but the questioning from justices suggested they were not in agreement.
Third procurement: The Agency for Health Care Administration released its third Medicaid procurement of the year, the latest to test pilot the managed care delivery system for people with developmental and intellectual disabilities who live in Medicaid Regions D and I. Medicaid Region D is Hardee, Highlands, Hillsborough, Manatee and Polk counties and Region I is Miami-Dade and Monroe counties. The managed care pilot program is being dubbed the Comprehensive Intellectual and Developmental Disabilities (CIDD) Managed Care Pilot Program and still requires federal approval before being implemented. Meanwhile, parties have until Dec. 8 to submit their responses to AHCA. AHCA intends to negotiate with interested managed care plans Jan. 22-26 and post the names of the vendors it wants to award contracts to Jan 31. In addition to the Medicaid CIDD ITN, AHCA released its Medicaid managed care ITN and a Medicaid dental ITN this year.
Trans ban ruling: A federal judge handed a victory this week to the administration of Gov. Ron DeSantis by rejecting a lawsuit that challenged Florida's ban on transgender female students from playing on girls and women's sports teams. The lawsuit was first filed in 2021 by a Broward County teenager who wanted to play on a girls' soccer team in high school and wanted to try out for the volleyball team. But U.S. District Judge Roy Altman, who was appointed by former President Donald Trump, ruled that the law was structured in a way that it is constitutional.
Richard Corcoran in; sociology might be out — The DeSantis plan for higher ed took another step toward solidifying this week. The State University System Board of Governors (BOG) confirmed Richard Corcoran as the president of the New College of Florida, another brick in the road toward the liberal arts school becoming less like Bennington College and more like Hillsdale College. The BOG also advanced rules that ban state higher education spending on diversity, equity and inclusion. Another specific rule for this new approach was discussed: removing sociology from the list of core courses required for graduation. Those items go for final consideration at the BOG's January meeting.
— Florida salutes —
Gov. DeSantis marked Veterans Day by highlighting several state programs and initiatives aimed at helping the state's 1.5 million veterans and their families.
"We thank our veterans for their countless sacrifices in order to serve their country and preserve our freedom," DeSantis said in a news release. "We will continue to deliver on our promise to be the most military and veteran-friendly state in the nation by investing in support and resources that translate to success for them and their families."
In addition to year-round veteran-focused programs, the Governor called attention to the partnership between FloridaCommerce and CareerSource to host a series of Paychecks for Patriots career fairs throughout November.
The events are geared toward connecting veterans and military families with employers across the state. In October, FloridaCommerce and CareerSource also hosted the Third Annual Veterans Workforce Summit, where more than 230 attendees received training for the Jobs for Veterans State Grant Program.
The Governor also noted that today, the Florida Department of Environmental Protection is offering free admission to Florida State Parks for veterans and active-duty military personnel and their families. To receive free admission, visitors should tell the park ranger at a park's entrance that they or someone in their party is a U.S. veteran or active-duty member of the armed services.
"On this Veterans Day and every day, we must always honor our veterans, their sense of duty and the sacrifices their families have made that allow us to enjoy the many freedoms we have today," said Department of Environmental Protection Secretary Shawn Hamilton. "Thank you to all veterans, including our own employees, who have given so willingly of themselves to the cause of our nation's freedom."
— Scam vets, pay the price —
The Military and Veterans Assistance Program has received and responded to more than 2,300 complaints, recovering nearly $3.5 million for Florida's military members, veterans and their families since 2019, Attorney General Moody said.
"Florida takes pride in being a military-friendly state, and we must ensure our service members and their families do not fall prey to scams. Our Military and Veterans Assistance Program has recovered nearly $3.5 million for affected military members and families. We will continue working hard to assist everyone who has sacrificed so much for our country from fraud and deceptive business practices."
The program's attorneys, investigators and other team members help veterans, service members and their loved ones affected by scams and deceptive business practices.
According to Moody, the MVAP team helped with a roofing refund for one veteran who suffered from post-traumatic stress disorder (PTSD). The MVAP team helped a veteran obtain $19,000 from a roofing company that took the veteran's money but never fixed his roof. The MVAP team was able to help the veteran get the repairs, too.
Moody highlighted other MVAP and Attorney General's Office success stories:
— The MVAP team went after Harris Jewelry for allegedly training employees to incorrectly tell service members that buying on credit from the company improved credit scores — regardless of credit history or later payment record. The company also failed to comply with consumer financing laws and added unauthorized charges to veterans' bills. Moody recovered and redirected $50,000 from the company toward educational materials for veterans regarding financial-related scams.
— Moody and others went after the Healing Heroes Network for falsely promising to use donations to help wounded veterans of the wars in Iraq and Afghanistan receive medical treatments. An investigation found that very little of the charitable contributions actually went to further the charitable mission. Most of Healing Heroes Network's money allegedly went to professional fundraisers, advertising and salaries. Moody, with 10 other state attorneys general, secured $95,000 for a veterans' charity that provides services like Healing Heroes Network claimed it would provide.
— Moody also worked with the Federal Trade Commission taking on the American Veterans Foundation, which spent less than 3% of the money it raised on its primary mission, helping homeless veterans. Most money went toward fundraising, employee compensation and other overhead. With the FTC, Moody secured approximately $119,000 and sent it to a charitable organization supporting veterans. A portion of the money was spent to build a specially adapted smart home in Jupiter for a veteran injured in the line of duty.
Moody encouraged Floridians to report scams or deceptive business practices targeting Florida veterans at MyFloridaLegal.com, or by calling 1 (866) 9NO-SCAM.
— God bless vets —
Chief Financial Officer Jimmy Patronis released a Veterans Day video message this week praising the state's veterans and thanking them for their contributions.
"We are privileged to live in the greatest country in the world, thanks largely to the service of our Veterans who have fought to protect our freedom. This Veterans Day, let's make sure to celebrate these brave men and women who have sacrificed so much to make sure that we stay safe," Patronis said.
"With more than 1.5 million veterans living in Florida, I am honored that our state is recognized as one of the most military and veteran-friendly states in the nation. These individuals are truly special, and they deserve the love and respect of all Floridians.
"As you go through your day, please make sure to thank a veteran or active-duty service member for all the courage and sacrifice that they display every day to give us the freedom that we love. Thank you and God bless Florida's Veterans."
— Commish commends —
Hurricane Idalia spanked Florida's agriculture industry when it made landfall in September. This week, the Legislature gave unprecedented support to help the industry recover from a projected $447 million in losses.
Agriculture Commissioner Wilton Simpson, who worked with legislative leadership on the proposal, thanked the lawmakers who made it happen.
"Our state's farmers, ranchers, and growers have a long road to recovery, but our agricultural industry is strong and resilient and will rebuild thanks to the unprecedented support from Senate President Kathleen Passidomo, House Speaker Paul Renner, Sen. Corey Simon, Rep. Jason Shoaf, and the entire Florida Legislature," Simpson said.
"Florida's farmers will continue to do what they have always done — provide the safest, most abundant, and most affordable food supply in the nation — and I am proud to say that Florida has once again demonstrated their unwavering support to these hardworking individuals."
House Bill 1C, which passed during this week's Special Session, sends $75 million to the Florida Department of Agriculture and Consumer Services for a loan program for agriculture and aquaculture producers and $37.5 million for a loan program for timber landowners. The bill also allows for agricultural equipment that was unable to be used for 60 days to be assessed at salvage value on the 2024 property tax roll.
The bill also grants refunds of sales tax paid on fencing materials on agricultural land, building materials used to repair or replace nonresidential farm buildings, and motor fuel taxes used for agricultural shipments and debris removal after Hurricane Idalia.
— Instagram of the week —
— The week in appointments —
Jefferson County Clerk of the Court and Comptroller — DeSantis appointed Jason Welty as Jefferson County Clerk of the Court, effective Nov. 13. Welty is the Deputy Executive Director for the Florida Clerks of Court Operations Corporation. With over 15 years of experience in state government, he previously served as the Senior Budget Analyst for the Florida House of Representatives. Welty earned his bachelor's degree in political science from Hanover College and his master's degree in public affairs from Indiana University.
— Road Warriors —
The Florida Department of Highway Safety and Motor Vehicles and the Florida Highway Patrol, which operates under its purview, honored U.S. veterans this week during the annual FLHSMV Veteran's Day Event.
The Veteran's Day Event featured guest speaker Dr. Norman Earl Thagard, a retired U.S. Marine Corps Captain, scientist, naval aviator and NASA astronaut. During remarks, he detailed his extensive career, along with commentary of news, photographs, and documents he collected along his professional journey.
"Our nation is built on the sacrifice of Veterans who served with commitment and determination, enabling Americans to experience the joy and dignity of freedom," FLHSMV Executive Director Dave Kerner said. "As we celebrate Veterans Day and the service of our veterans, may we also celebrate what their service has provided us as a result."
Some 1.5 million Floridians have served our country in the U.S. armed services, making the Sunshine State among the top three in the nation for U.S. veterans. Earlier this year, DeSantis signed legislation further supporting Florida's military members and their families by expanding and strengthening benefits, educational opportunities and long-term care.
"FLHSMV Veterans Day Event allowed FHP to publicly honor our military members who have and continue to selflessly serve our nation and Florida," FHP Col. Gary Howze II said. "We recognize their service is the foundation for the freedoms we enjoy."
Rep. Taylor Yarkosky also attended the event with remarks about the personal importance of military and law enforcement members. He noted that public safety is the most fundamental aspect of his job and that he believes it is crucial to understand the responsibilities and sacrifices of those who serve in uniform.
— Excused absence —
A handful of lawmakers were excused from showing up during the Special Session, but likely only Rep. Carolina Amesty's made headlines.
The Orlando Sentinel reported the Republican who represents west Orange County and northern Osceola County was not in Tallahassee Tuesday. Instead, she was at a county hearing regarding whether a house valued at $1.6 million in a gated community near Windermere should be taxed.
In addition to being an elected Representative, Amesty is the vice president and a Board member for Central Christian University, listed as the property owner in question. Her father is the university's president.
The paper reported that the Property Appraiser initially denied the university's request for a tax exemption because the house is not used exclusively for educational purposes as required by state law. An appeal of the ruling was filed. And Tuesday, the case was before a special magistrate.
Unless the court rules that the property is tax-exempt, the university will face a 2023 tax bill of more than $25,000 on the five-bedroom pool home, according to the Orange County Property Appraiser.
"As an officer of Central Christian University, I appeared at the county hearing to provide information on the school's academic status and credentials," she texted Florida Politics, adding that she didn't miss a single vote during this week's Session. "Everyone should pay the taxes they owe — no exceptions. I hope CCU is treated just like every other university with off-site faculty/staff housing. No better, no worse."
Google Maps show the house is about 17 miles from the university's main address that's posted online.
— Safety first —
A pair of Republican lawmakers have filed bills that they say will increase school safety by requiring schools and school boards to be notified if a court has issued a risk order against any of its instructional personnel or members, thereby denying them of their ability to possess firearms.
The burden of notifying the school or school board is on the petitioner seeking the risk order.
SB 394 by Sen. Blaise Ingoglia and HB 399 by Rep. John Paul Temple also require "Instructional personnel" to disclose any prior arrests, criminal convictions, guilty pleas, and no contest pleas to their employer, including records that were expunged.
Instructional personnel include classroom teachers, school counselors, social workers, careers specialists, school psychologists, librarians and media specialists.
"Mental health is a serious issue in our communities. Individuals with serious mental health issues who have threatened harm to themselves or others have no place in our classrooms. This common-sense piece of legislation will keep our children, students and school campuses safe," Ingoglia said in a statement announcing the legislation, dubbed "Stratton's Law."
— Never forget —
Sen. Lori Berman and Rep. Rita Harris filed bills (SB 396/HB 387) that would require the Governor to proclaim "Holocaust Remembrance Day" every November during Florida's Holocaust Education Week.
The bills were filed on the anniversary of Kristallnacht, an event that is seen as the catalyst of the Holocaust.
The legislation comes amid a rise in the number of antisemitic events in the Sunshine State.
"Given the alarming rise in antisemitism, it's vital that the state of Florida takes every available measure to continue education on the history of the Holocaust. I am proud to sponsor this legislation with Rep. Harris and look forward to bipartisan support from both chambers," Berman said.
According to the Anti-Defamation League, harassment, vandalism and assault rooted in antisemitism have more than doubled in Florida since 2020. Lawmakers recently passed legislation to condemn antisemitism, but some worry it's not enough.
"Over the last few years, we've seen an increase in antisemitic activity in the State of Florida. My district, which is home to a diverse and dynamic community, has been targeted more than once with antisemitic literature drops, hateful graffiti in schools, and families being harassed outside of a Chabad," Harris said.
"It is important that we continue to take a stance that not only recognizes the Holocaust but the continued effects of antisemitism on our communities."
— Unintended consequences? —
Now more than ever, Rep. Jervonte Edmonds is watching homeownership — even among current homeowners — slip out of reach for far too many of his constituents.
And so, the West Palm Beach Democrat has filed legislation (HB 329) that would reestablish the Homeowner Assistance Fund (HAF) in Florida. The HAF is designed to help homeowners who are struggling to make their mortgage payments pay for utility services or other housing-related expenses.
"The COVID-19 pandemic along with inflation has caused financial hardship for many Floridians, and many homeowners are struggling to keep up with their mortgage payments and other housing costs," Edmonds said. "The HAF will provide much-needed relief to these homeowners, helping them to stay in their homes and avoid foreclosure."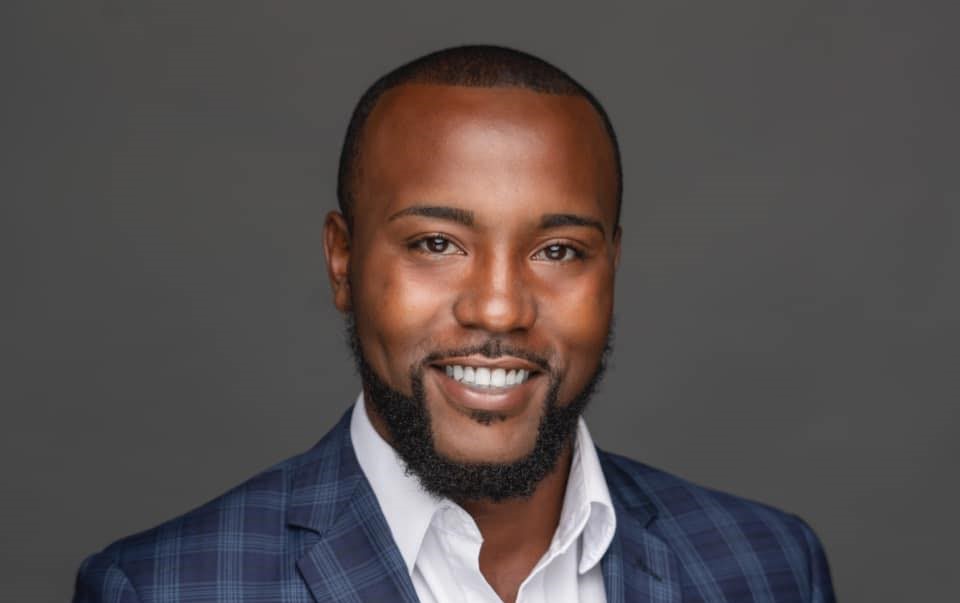 The program would be administered by the Florida Department of Commerce, which will be responsible for developing the program's rules and income eligibility requirements.
Edmonds said he's been alarmed by numerous developments in the last several years. In addition to property insurance hikes, he's watched the average price for homes in his district go from under $500,000 before the epidemic to about $660,000 now.
Additionally, condominiums facing new requirements from the legislation prompted by the Surfside disaster have many constituents facing an unexpected financial calamity.
One COA in his district got hit with a $10,000 assessment to meet the new requirements for health and safety and then residents were hit with another $15,000 assessment.
"It's definitely happening in Palm Beach County," he said.
— Calling all turkeys —
Rep. Susan Valdés is hosting a Thanksgiving food drive to support Tampa families in need this holiday season to ensure all families can enjoy a festive meal this year.
The Tampa Democrat is asking members of the community to donate nonperishable food items to be distributed later.
"Thanksgiving is a time for coming together and expressing gratitude for our blessings. It is also a time to reach out to those in our community who may be struggling," Valdés said. "This food drive is an opportunity for us to unite as a community and make a meaningful impact in the lives of our neighbors. Together, we can ensure that everyone has a reason to smile this Thanksgiving."
The food drive will be open to everyone and will be accepting donations through Nov. 17.
Individuals wanting to participate can bring food items to Valdés' Tampa office at 2221 N. Himes Ave., Suite B. Donations will be accepted from 9 a.m. until 5 p.m.
Suggested items include:
— Cream of mushroom soup
— French fried onions
— Canned corn and green beans
— Cornbread mix
— Canned cranberry sauce
— Dessert mix (like pumpkin pie or brownies)
— Canned ham
— Stuffing mix
— Instant potatoes
— Jars or packets of gravy
— Macaroni and cheese
— Canned yams
— Brown sugar
— Marshmallows
Individuals may also donate frozen turkeys. Those interested in doing so should call 813-673-4673 to coordinate. Those with questions can also call that number or email Sarah Foster at [email protected].
— Capitol Caregivers —
Reps. Chip LaMarca and Will Robinson Jr. are being recognized as 2023 Capitol Caregivers by AARP Florida.
AARP's Capitol Caregiver Award recognizes lawmakers around the nation for their leadership and commitment to advancing policies that serve older adults, expand elder abuse protections and support family caregivers.
"AARP Florida thanks Reps. LaMarca and Robinson for their leadership in enhancing the lives of older Floridians. Laws like HB 603 and HB 351 will make a difference in our state by protecting our most vulnerable population and expanding health care access," said AARP Florida Director Jeff Johnson. "We are looking forward to working with Florida's lawmakers and continuing to advocate for older adults and their caregivers."
LaMarca sponsored HB 603 in the 2023 Session. The bill created a new way to prosecute crimes of exploitation committed against adults aged 65 and older without consideration of their physical or mental capabilities. Before the change, the law only applied in cases involving victims with disabilities or age-related vulnerabilities.
"Protecting our most vulnerable Floridians is something that is extremely important to me. Our seniors have invested their lives into their families, communities, and businesses, and they are to be raised up and celebrated," LaMarca said.
"I was proud to champion legislation to protect our seniors with HB-603. … This legislation provides much stronger penalties against people who would exploit any person 65 years of age or older, with penalties from a third-degree felony all the way to a first-degree felony. We must stand against anyone that would prey upon our most vulnerable citizens."
Robinson championed HB 351, which created the "qualified medication aides" designation for certified nursing assistants with at least one year of prior experience who meet specified licensure and training requirements. QMAS who work under the direct supervision of a registered nurse, can administer routine medications to nursing home and assisted living facility residents.
"It is a privilege to receive the Capitol Caregiver Award from AARP. I commend AARP on their continued advocacy for enhancing the quality of life for all," Robinson said. "Last year, I was proud to sponsor legislation that provided safeguards to protect our aging population from predatory business practices, as well as expand health security for older adults and caregivers across our state. Protecting our aging population will continue to be a priority during the 2024 Legislative Session, and I look forward to continued work on protecting our most valuable citizens."
— Hurricane relief —
During the Special Session this week, Florida lawmakers passed legislation (HB 1C) to strengthen the My Safe Florida Home Program to make Florida homes more resilient and provide relief to the state's agriculture industry.
The bill, sponsored by Rep. Jason Shoaf and Sen. Corey Simon (who sponsored the Senate companion, SB 2C), also aims to help Floridians recover from recent disasters.
The My Safe Florida Home Program offers $10,000 in grants for property owners to fortify their homes with storm-resistant doors, windows, and other protective measures. As of this week, more than 87,000 free home inspections have been completed under the program, with more than 21,000 grants approved.
The bill includes $417 million for programs to boost rebuilding efforts in the Panhandle, which suffered landfall from Hurricane Idalia in August, and a tax break for the agriculture industry.
"It's clear that we cannot wait on Washington to provide relief to Florida growers in the aftermath of disaster. With this bill, Florida lawmakers are establishing a program that will provide immediate relief to growers devastated by a hurricane and enable them to get back on track, producing the food, fiber and natural beauty on which our nation depends," Florida Nursery, Growers and Landscape Association CEO Tal Coley said. "This is not just about hurricane recovery; it's about national security. We are grateful to Sen. Corey Simon and Rep. Jason Shoaf for leading the charge on behalf of Florida agriculture."
The bill also ensures funds are available for the My Safe Florida Home program on applications submitted on or before Oct. 15, 2023, with $176 million allocated in nonrecurring General Revenue funds to provide the grants.
"We know this effort was close to home for (Chief Financial Officer) Jimmy Patronis, who works constantly to inform and equip Floridians with resources like those available in the My Safe Florida Home Program," said Michael Carlson, president and CEO of Personal Insurance Federation of Florida (PIFF). "We're grateful for the leadership of Gov. DeSantis, CFO Patronis, and the bill sponsors, Sen. Simon and Rep. Shoaf, for looking out for Florida communities and making sure not only recovery but preparedness is a priority."
"We always say, 'preparedness is the best insurance' when it comes to storms in Florida," Carlson added. "This will help the 17,600 grant applicants that have been put on hold due to funding constraints. The average policyholder discount has totaled over $1,000, and policyholders have received thousands of dollars for enhancements to their homes."
The state's home-hardening program includes an initial inspection, an application for grant approval, construction, a final inspection, and then reimbursement.
— Empowering pathways —
The MolinaCares Accord, in collaboration with Molina Healthcare of Florida, is hosting a virtual panel titled "Empowering Pathways to a Healthy and Resilient Florida" on Monday.
Dr. Mark Bloom, Chief Medical Officer of Molina Healthcare of Florida, will host the panel, and Sen. Simon, a Northwest Florida Republican, is delivering the keynote speech.
Other panelists are: Cathe Dykstra, CEO of Family Scholar House; Michael Overway, executive director of Lee County Homeless Coalition; Christine Coronado, associate director of financial wellness for Branches
The panel will be moderated by Dara Kam, a reporter for News Service of Florida and host of Deeper Dive with Dara Kam.
The discussion comes at a time when Florida policymakers, community leaders and faith-based organizations work to promote resiliency and economic self-sufficiency.
Interested parties must register in advance of the meeting. A Zoom link will be sent after registering. There will be an opportunity for a question-and-answer session at the end of the panel.
— The power of the LBD —
The Junior League of Tallahassee, a woman-led nonprofit organization, plans to spend the next week reminding people about the tough choices their neighbors experiencing poverty face daily.
The League's Little Black Dress Initiative has advocates wearing the same black dress or outfit from Nov. 13 through 17. The symbolic gesture is meant to draw attention to the fact that 1 in 6 children in the Big Bend are experiencing food insecurity and that nearly 9,400 children do not know where their next meal is coming from.
All funds raised through the initiative help children and families including community initiatives such as their Mighty Meals project, their Kids Boutique project that provides children in need with essential clothes and shoes and community partnerships with Family Promise of the Big Bend HOPE Community and Sabal Palm Elementary, A Community Partnership School.
JLT members raised more than $42,000 during last year's initiative.
The Little Black Dress Initiative Kick-Off is this Sunday at 11:30 at the TLH Letters Statue on South Adams Street in Tallahassee. Visit jltlbdi2023.causevox.com to donate.
— New director —
Following an extensive search and selection process, the Florida Student Association has appointed Elijah Hooks as its new Executive Director, effective Monday.
"I am honored and excited to join the Florida Student Association. I am committed to working passionately for the betterment of students in Florida, and I look forward to collaborating with FSA's dedicated Board and University stakeholders to advance the cause of students in higher education," he said.
Hooks is the current Student Body Attorney General of Florida A&M University, a Leon County Council on the Status of Men and Boys member, and most recently chaired the Homecoming Health, Safety & Security Subcommittee.
In addition to his contributions to student governance and safety, in 2021 the Chipley City Council appointed him as a Commissioner on the Community Redevelopment Agency. Notably, he is the youngest CRA Commissioner in the State of Florida, a position he held from 2021 to 2022.
FSA said Hooks' "diverse experiences and his dedication to the community and student body makes him a valuable addition to FSA. His leadership will undoubtedly have a positive impact on the association's mission to advocate for students' rights and enhance the higher education experience in Florida."
FSA Chair Jack Hitchcock added, "We are thrilled to welcome Mr. Elijah Hooks, whom I've personally known for over four years as our new Executive Director. His impressive background and demonstrated commitment to both student issues and community development make him the ideal choice to lead our organization. We look forward to the positive contributions Mr. Elijah Hooks will bring to FSA."
—Tee time —
First Tee—Tallahassee (FTT) is hosting its second annual invitational golf fundraiser with the family of PGA golfer and Tallahassee native Hudson Swafford on Monday at 10 a.m.
Named after Swafford's father, the David Swafford Memorial Golf Tournament is being held at the Seminole Legacy Golf Club.
Proceeds will benefit First Tee—Tallahassee, a youth development organization teaching children how to build strength of character through the game of golf. In the last year, FTT has established its life skills programming at Southwood Golf Club and Jake Gaither Golf Course, partnered with FAMU to run a golf summer camp on its campus, and partnered with the City of Tallahassee to become the provider of youth services at municipal courses.
FTT also has established an LPGA *USGA Girls Golf locker to collect and donate golf attire to members.
FTT also has trained more than 55 Leon County elementary and middle school PE teachers to bring the First Tee School Program to their campuses. It has also partnered with the Children's Services Council of Leon County to establish a mentoring after-school program at Sabal Palm Elementary.
"Our goal, when we first launched First Tee—Tallahassee, was to offer a program that would make a major impact on Tallahassee's rapidly growing and extremely diverse youth population by introducing them to the game of golf," said Chuck Urban, founder and Chair. "The outpouring of generosity that we have seen from our community is unparalleled. The financial donations, gifts of time and efforts have directly impacted the youth in our community in such a positive way. Together, we are making a huge difference by developing future leaders — the game changers — of our community. "
— Capitol Directions —
Ron DeSantis — Crossways arrow — The good news: He landed Kim Reynolds' endorsement. The bad news: The hug picture was nightmare fuel.
Ron DeSantis, Part 2 — Down arrow — Great, we're going to need another Special Session to retcon his phony debate claims.
Ashley Moody — Down arrow — She just hasn't found the right strain yet.
Jimmy Patronis — Down arrow — Or, and this is just an idea, we could start a fund for all the hurricane claims closed without payment.
Wilton Simpson — Up arrow — Just Brands will wish they just walked.
Paul Renner — Up arrow — When he says universal, he really means universal.
Angie Nixon — Down arrow — Read the room, Rep.
Lori Berman — Up arrow — Florida stands with Israel.
Corey Simon — Up arrow — The best part of the Idalia package: Georgia-Pacific got stiffed.
Jay Collins — Up arrow — Attention parents, the application period has reopened!
Alexis Calatayud — Up arrow — Rest easy, Day School students.
Bryan Avila — Up arrow — The Axis of Evil can get rekt.
Lauren Book — Up arrow — The only way possible way she could be more pro-senior is if she filed a bill making all restaurants pay-at-the-front.
Carolina Amesty — Down arrow — Just pay your taxes already.
Fabian Basabe — Crossways arrow — "Likely should exercise better judgment" is the understatement of the year.
Dean Black — Down arrow — Apparently Jacksonville's chief export is bad legislation.
Michelle Salzman — Crossways arrow — She certainly doesn't deserve death threats … but she probably shouldn't loudly support eliminating an entire people. Just a suggestion.
Mike DiNapoli — Down arrow — Do we even run background checks for six-figure state jobs?
Glen Gilzean — Down arrow — We'd expect this from the Lester's Possum Park government, but not Disney's.
"Live Local Act" — Crossways arrow — Maybe they meant local in the Buckaroo Banzai sense, not literally right here.
Recreational pot — Up arrow — Who knew Florida Supreme Court justices were so cool?
Seminole Tribe — Double up arrow — Finally, we can profit off the Gators' disappointing season.
Sociology 101 — Crossways arrow — We really enjoyed sleeping through it the morning after Token Tuesdays. That was sociology, right?
Step Up for Students — Up arrow — The check is in the mail. For real, though.
Steve Martin — Up arrow — Collier County is helping Shopgirl get Optigrab-level sales numbers.
Jason Welty — Up arrow — It's time to open up the books. Or tape them back together, at least.
Brooke Wyckoff — Up arrow — Who got beat harder: Charleston Southern or breast cancer?
Justice — Up arrow — It grinds slowly but exactingly fine.
Faye Blanton — Prayer hands — RIP, Madam Secretary.
Post Views: 0




Click Here For Your Original Story