Streetwise WiFiHD AC Adapter DVR
CEPSWWAADVR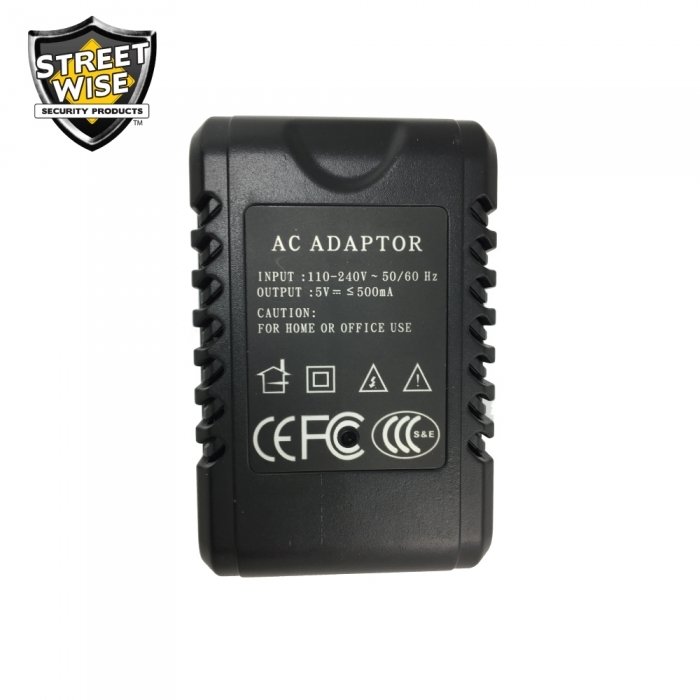 ATTENTION: The packaging and/or instructions for this unit say that it supports up to a 32GB SD card.
Please note these improved models now support up to 128GB SD cards.
Please note this camera system will not work on a 5G network
The Streetwise WiFi HD 1080p AC Adapter Camera is a brand new design integrating a smart and powerful WiFi camera. It easily connects to WiFi, giving you the ability to view the live video from your Android or IOS mobile device.
FEATURES:
WiFi - P2P
HD1080p
Motion detection
15 degree upward angle
USB charging port
Works on Android and IOS devices
Videos can be saved to SD card (up to 128GB) sold separately
CONTENTS:
Streetwise WiFi HD AC Adapter DVR
CD driver
Instruction manual
US plug
Euro plug
UK plug
Australia plug
USB Micro SD card reader