mSpy Monitoring
mspyip2995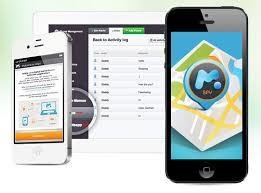 mSpy is a leading parental control app for smartphones that allows parents to monitor text messages, calls, current GPS location, Snapchat, WhatsApp and much more....
View SMS Details
Monitor texts and get reports on your own mobile device to make sure your child isn't exchanging inappropriate or dangerous messages.
Track GPS Locations
If you are concerned about the safety and whereabouts of your children, you may follow their location through our iPhone GPS tracker. The feature helps you monitor the location and route history of their mobile device.
Monitor Messaging Apps
mSpy gives you the ability to browse messages shared on your child's phone through platforms including Viber, WhatsApp, Skype, Facebook, SnapChat and more. Simply go to your Control Panel and scan through the data. Photos, videos, messaging, date and time stamps are all at your fingertips.
Check Emails
Kids can be bullied or preyed upon through phone calls, instant messages or emails. If you suspect that your child may be in danger of being the victim of a predator or bully, install mSpy's app to their mobile device and start monitoring communications immediately.
Browse Multimedia messages
Supervise all multimedia exchanged by your child with mSpy. Any photo or video that is taken by your child's smartphone camera, or that is shared with your child, will be yours to examine. Browse thumbnails and immediately ascertain if your child is at risk.
Call Management
Keep an eye on all incoming and outgoing calls made on your child's phone. Get complete records including dates, times and durations sent directly to your Control Panel. You also have the option to block calls to and from any number you wish.
Select A Plan
1 month basic - 1 Month - $29.99 /mo* (29.95) 1 month premium Monthly - $69.99 /mo* (69.99) 3 month premium - $39.99 (119.97) 12 month premium - 16.66 Monthly (199.92)
Operating System
iPhone (0) Android (0)